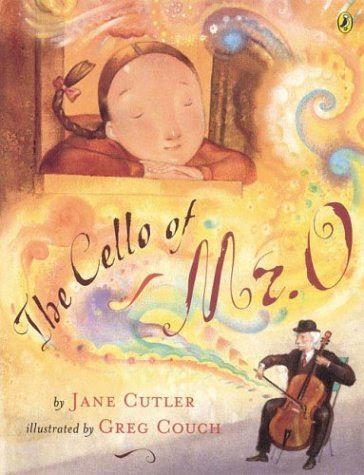 by Reverend Anthony Makar
Judy Montgomery, Worship Associate
David Blazer, Director of Music
Regular life is in upheaval, as the pandemic reigns. Around this time of year, we would be returning from summer travels away or "staycations" closer to home. We would see kids going off to school or to college. Fall favorites like college football would be gearing up. And so on. But none of that is in the cards for us, in this strange year of 2020. For this reason, it becomes even more important to practice spiritual disciplines that help structure our lives and give them meaning. One of these practices is observing time cycles, which includes endings and new beginnings.
This is what our annual Ingathering service is all about. It signifies a new beginning for our collective life together. The service, appropriate for all ages, draws from the classic story, The Cello of Mr. O by Jane Cutler and illustrated by Greg Couch. Some things our children might listen for, and to think about as this service unfolds, includes: (1) Have you ever felt afraid of being hurt, if not by war than by COVID-19 or a bully at school, or something else? (2) Why do you think people fight? (3) Life is scary and hard these days, so it is especially important to remember that we are not alone, and there is hope. What gives you hope and courage when you are afraid?
Ingathering is also the time when we celebrate our annual Water Communion ritual, a beautiful ceremony of the celebration of life! Be sure to have a small container of water near you, and a bowl to pour it into, as you, with hundreds of your West Shore friends, simultaneously engage this ritual. It will be different this year, but that doesn't have to mean it will be less meaningful.
CLICK HERE TO WATCH THE SERVICE