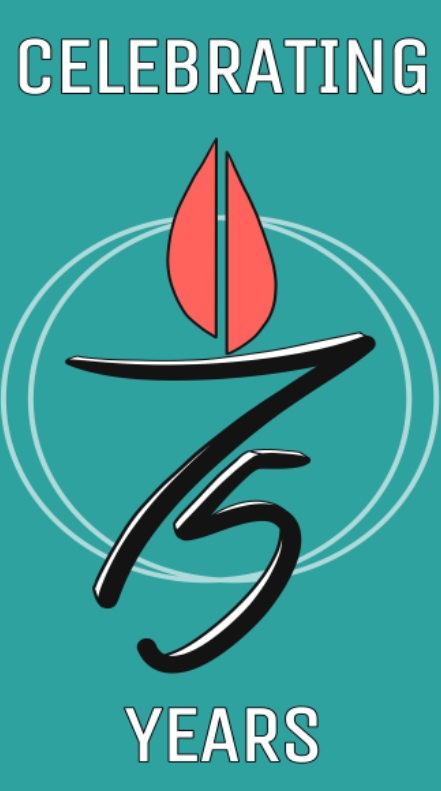 Celebration Kick-Off Service
Rev. Anthony Makar, Worship Leader
Vicky Warden, Worship Associate
David Blazer, Music Director
The Free Spirit Band
 
West Shore's very first service was held 75 years ago, on September 15, 1946.  Today's service kicks off our Diamond Jubilee year, in which we celebrate our 75 years of existence, from the beginning to where we are right now.
Special thanks to Abby Rosu for designing the logo for the 75th Diamond Jubilee Anniversary Celebration and to Karen Auer for making the felt banner that will hang on the pulpit for the entire year.